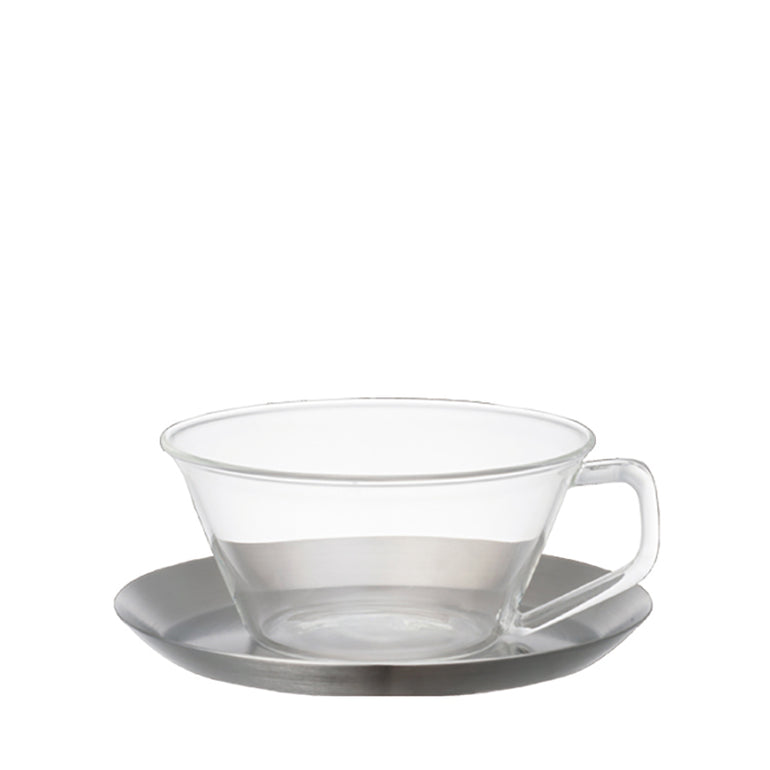 Experience the perfect combination of form and function with this Cast tea cup and saucer. Its elegant shape is carefully crafted, taking into account the changing center of gravity.
KINTO centers on beautiful, functional, long-lasting objects that engage the senses. Focusing on aesthetic balance and usability, each piece is envisioned in conversation with the user to create subtle moments of enrichment.
The Cast tea cup comes with a saucer. Both are dishwasher safe.
material: heat-resistant glass (cup), stainless steel (saucer)
size: diameter 10,5 cm, height 5 cm, width 12 cm, diameter saucer 13 cm
maximum temperature: 120℃
shipping: available from stock
---