By Mölle linen curtains
fine Euopean linens for a natural home
timeless beauty
By Mölle linen curtains are known for their beautiful natural look and feel and transform your house into a home. Natural, timeless and cosy.
You can order your curtains online, and in the Netherlands we offer a complete installment service. From taking the measurements to making and installing your curtains, blinds and shades, we can arrange it for you.
We offer two qualities of premium linen fabrics, all crafted in Europe with respect for the earth. All our linen curtains are made to order, and can be made to your specifications.
Not sure where to start?
We're happy to help. Book an appointment online or in our store in Hattem.
book now
linen curtain sheets
These linen curtain sheets are finished with a small border and can also be made with a rod pocket. A simple solution with lots of character.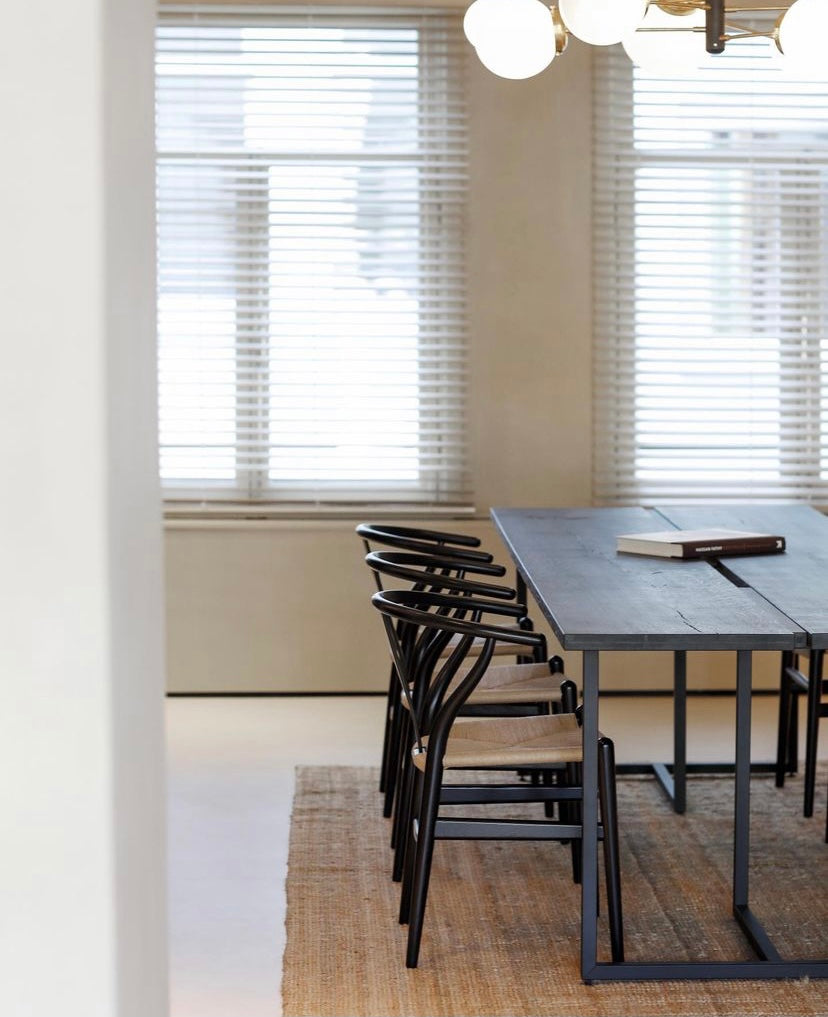 bamboo blinds
We often advice wooden blinds in combination with our linen curtains. Interested? Please get in touch for a personal advice and quote.
Pojagi craft
For this traditional Korean technique we use remnants of our sheer linen fabric. Beautiful as a room divider, curtain or panel in a window.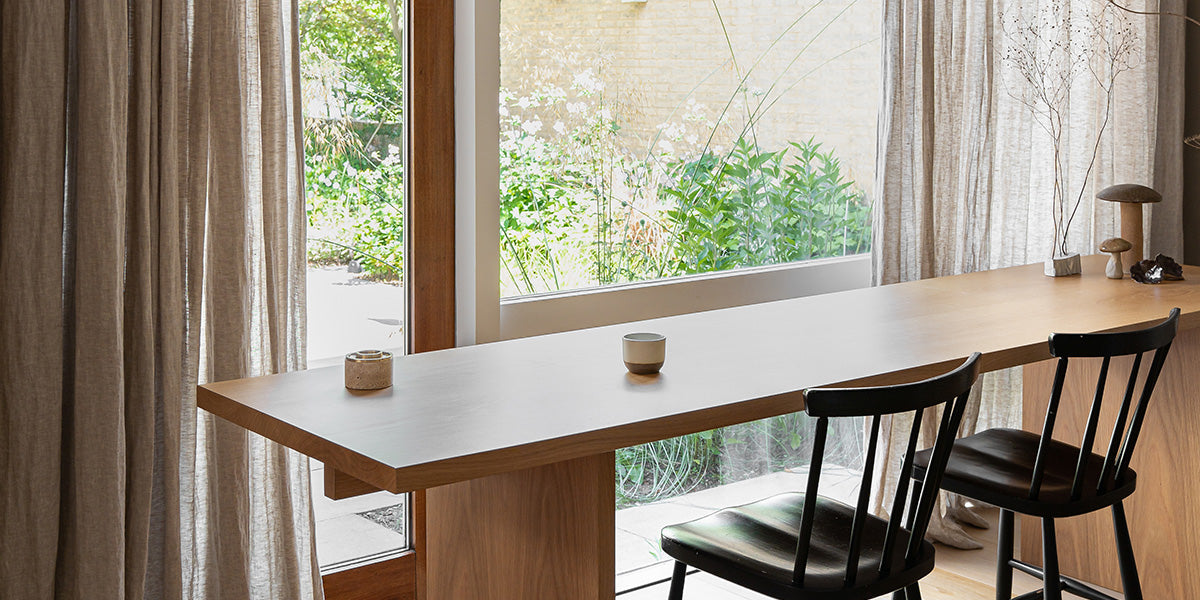 from our portfolio
A sneak peek in this light and spacious family home at the water front in Amsterdam. Originally built in 1969 by architect F.J.E. Dekeukeleire, Marike and Maarten renovated the house to...