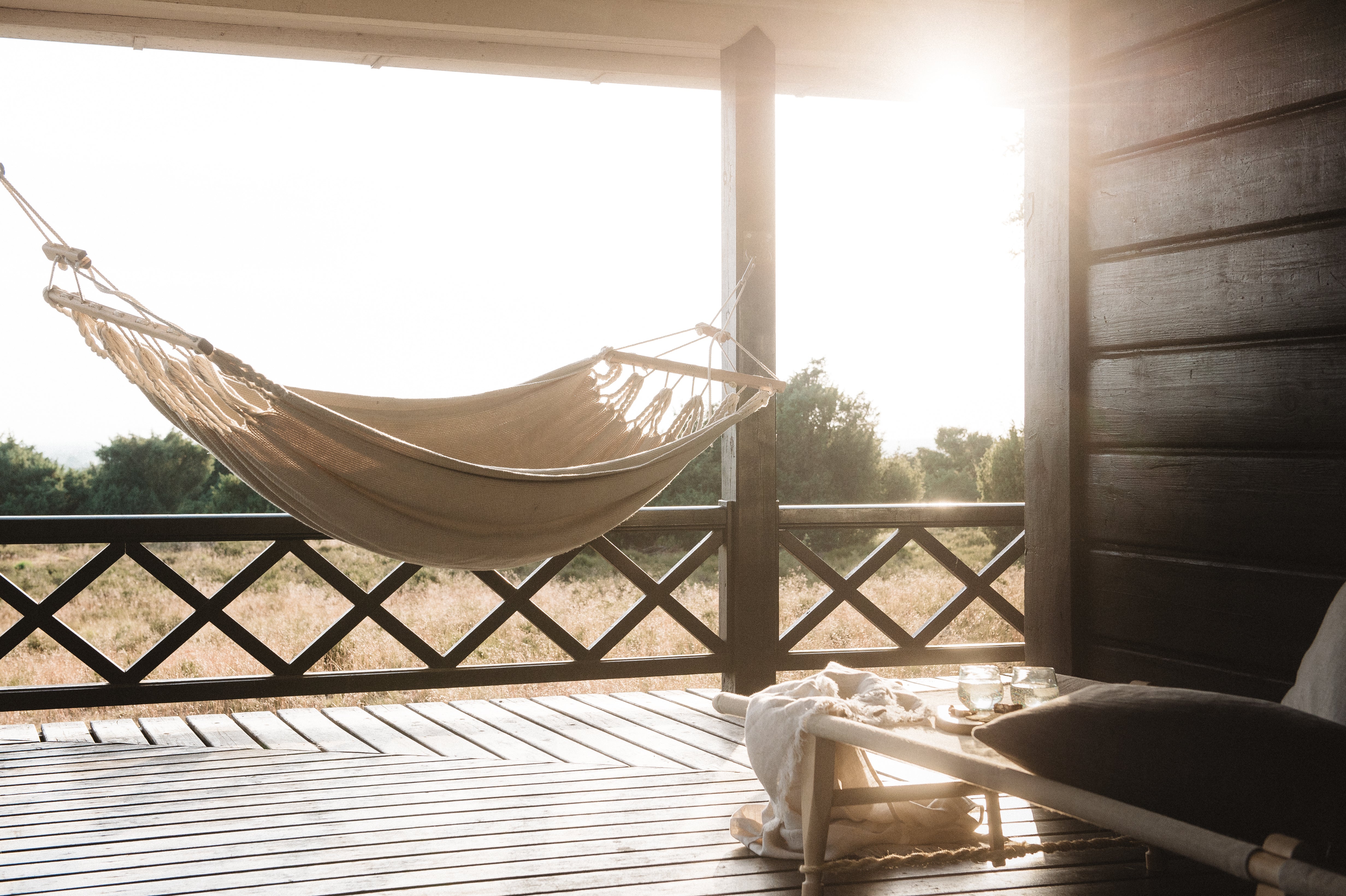 Lemelerberg Lodge
The Lemelerberg Lodge is situated at one of the most beautiful spots in Overijssel. East of Zwolle on the southern slope of the 60 meter high Lemelerberg, one of the highest hills of Salland. 
Hidden between the trees with nature all around and overlooking the heather you find a historic wooden chalet. Brought as a building kit all the way by train from Austria in 1925 by the Dutch banker Abraham Ledeboer. In summer the family organized delicious picnics and in winter, children played in the snow. The original cross country skis are still in the attic. You can still feel the rich history of the lodge which we recently renovated together with Landscape Overijssel as a cosy hide-away to enjoy slow living. With natural materials, pure and eco-friendly.
slow down & enjoy
The Lemelerberg lodge has lots of character and comes with everything for a relaxed stay for two to five persons. Enjoy nature, silence and ... dream under our fine bedlinen. Explore the vast heathland early in the morning or go for a walk in search of the sheep herd.

Here the nights are dark and you can hear the drumming of the woodpecker. You reach the lodge via a sandy path that slowly winds up through the forest.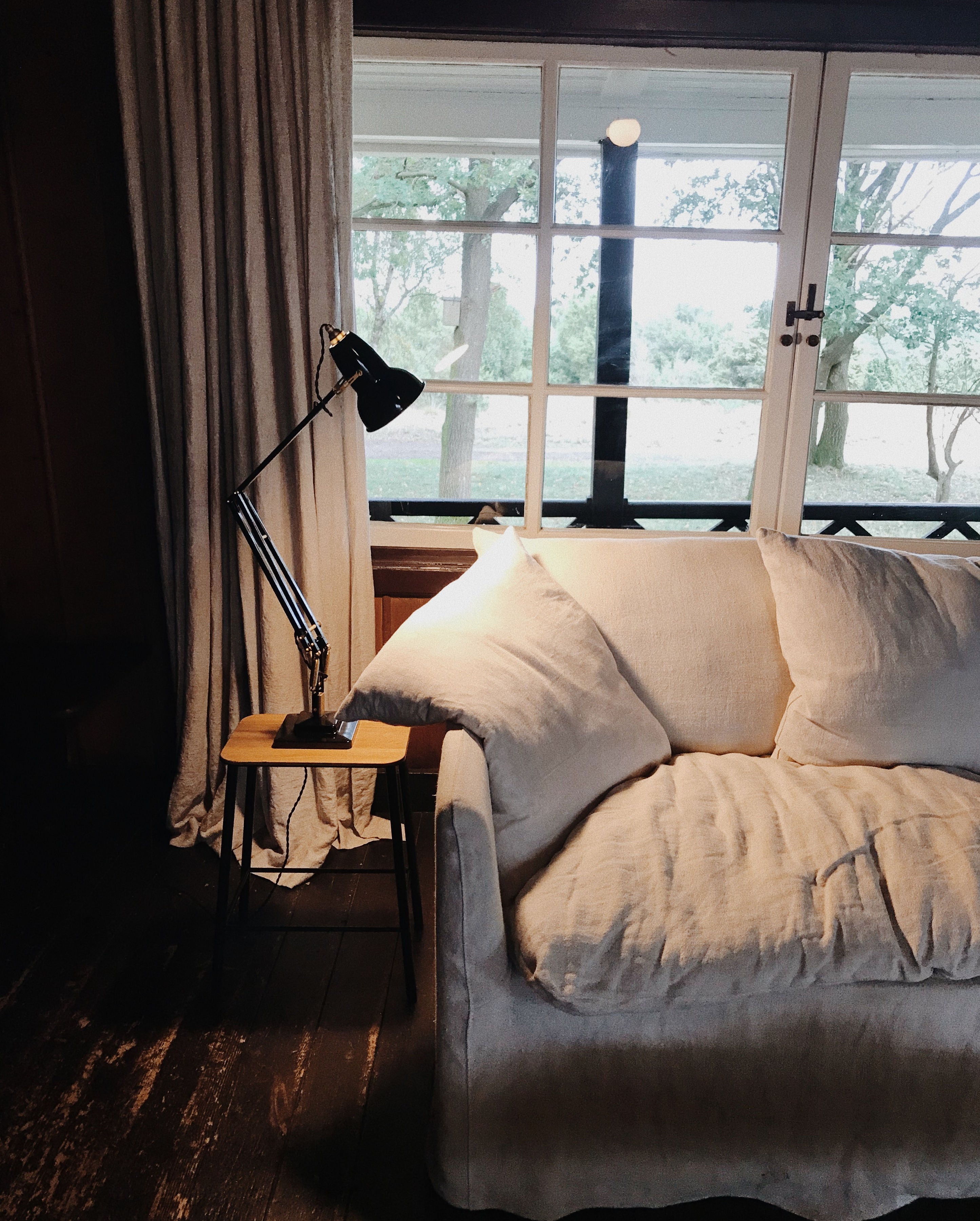 inside the lodge
- living room with dining area
- kitchen with cook top and refrigerator
- toilet and sink
- jerry cans for drinking wate
- shower facility at the campsite nearby
- cosy lounge with sofa
- wood stove and firewood
- beds for 2 to 5 people (2 bedrooms, 3 single beds, 1 double bed)
- linen bedding and ecological duvets and pillows
- the veranda with terrace runs into forest and heathland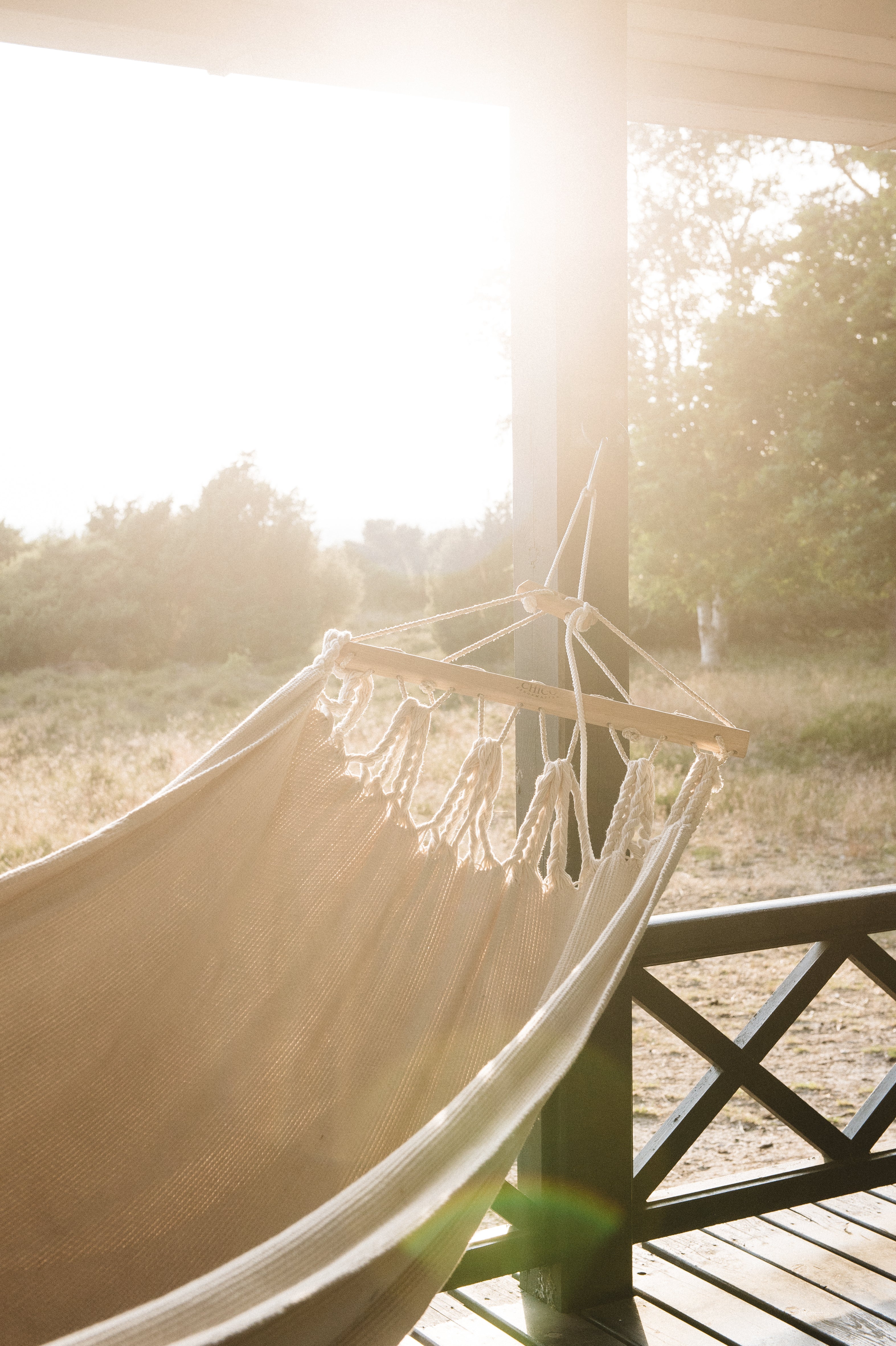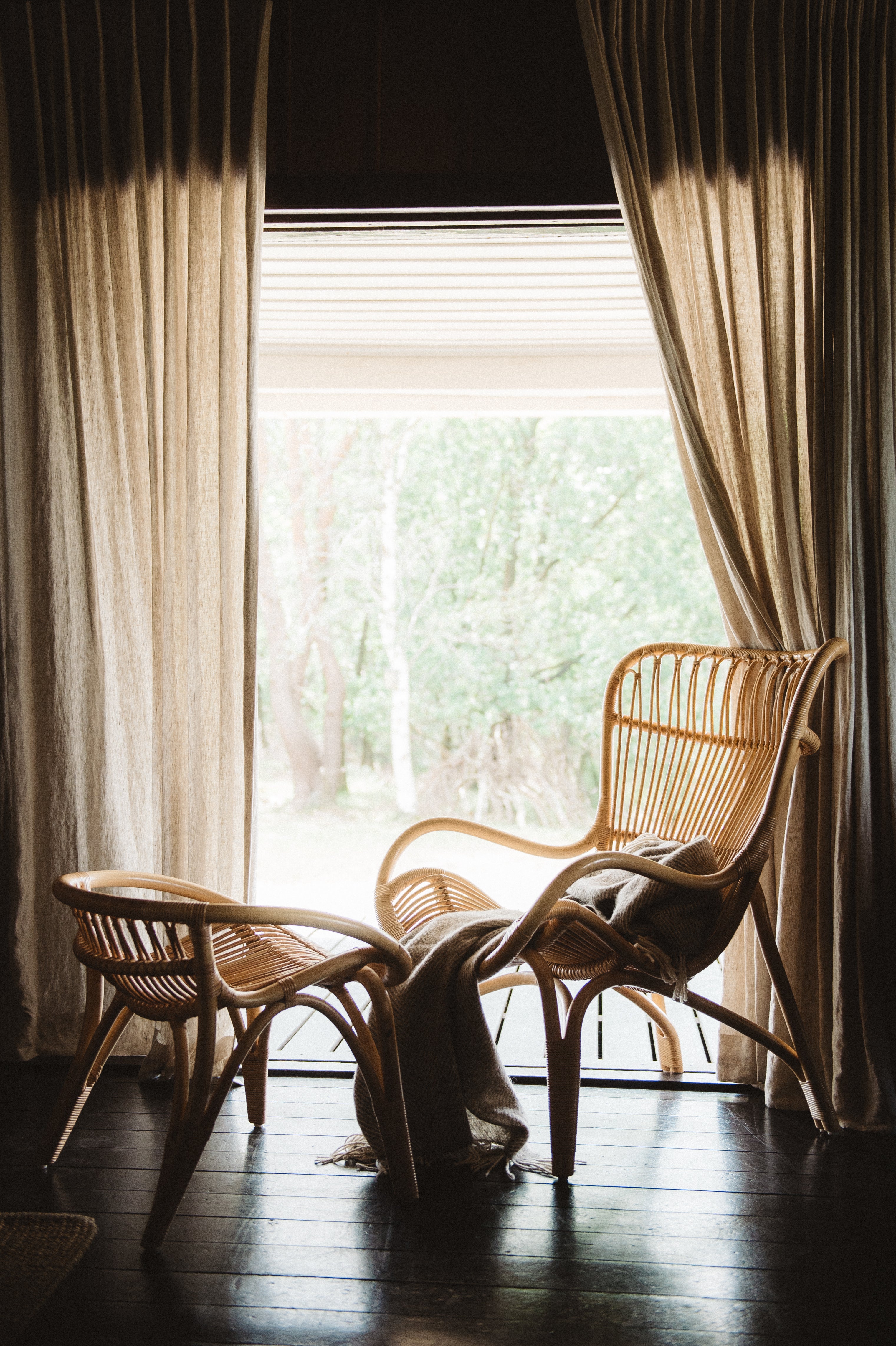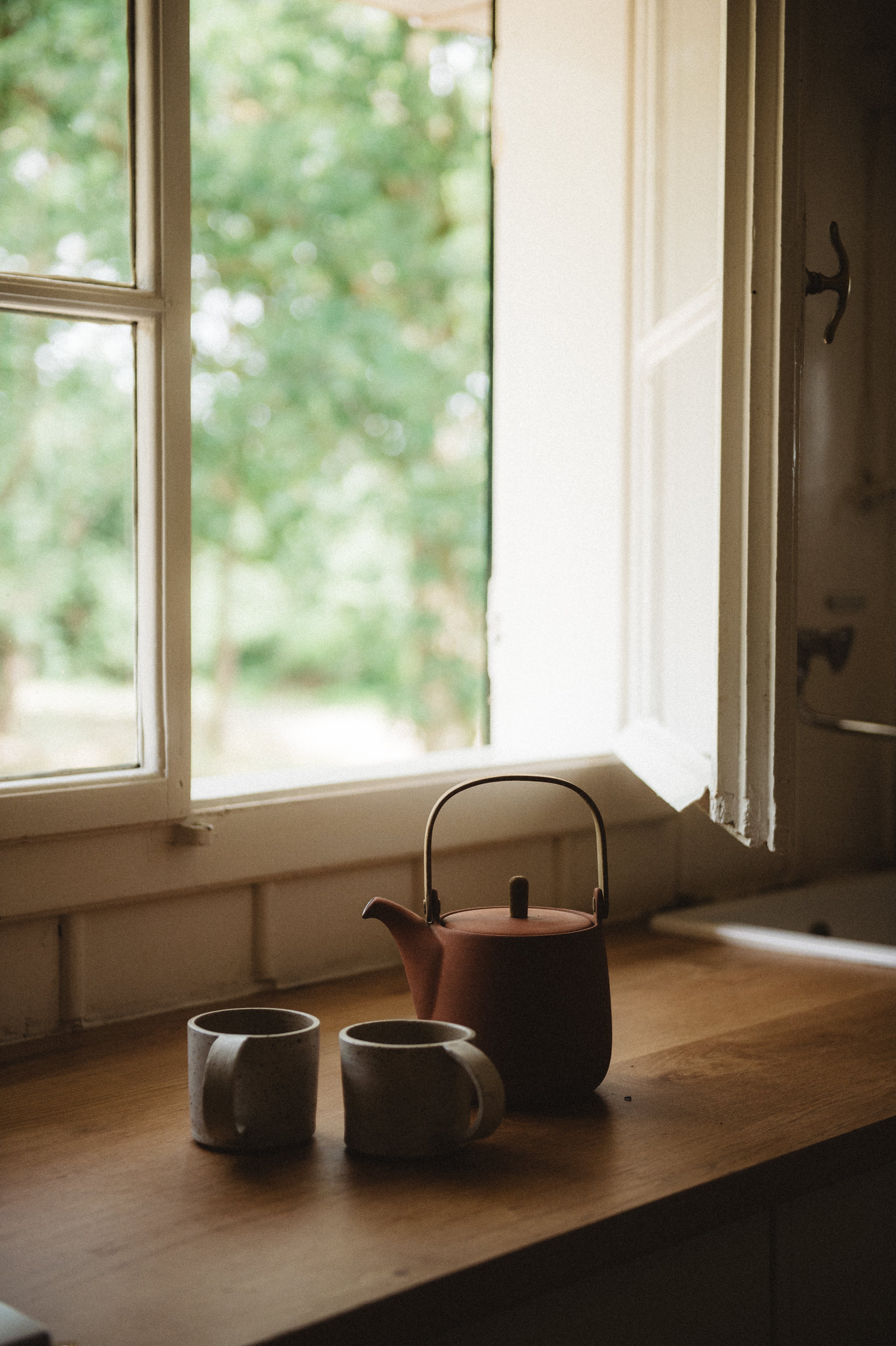 prices
- as of € 420 for a weekend (3 nights, Friday to Monday)
- as of € 560 for a midweek (4 nights, Monday to Friday)
- as of € 784 for a week (7 nights, Friday to Friday or Monday to Monday)
- bedlinen and cleaning costs € 90 per stay
- babies up to 2 years old stay for free. Please let us know if we need to make the bed for your little one.
- prices include tourist tax, wood for the stove, ecological household products, electricity via solar panels & gas
- pets are not allowed
nature all around
With the variety of moors, sand plains, forests and springs the Lemelerberg is unique. It is with about 1000 hectares the largest nature area of ​​Landschap Overijssel and designated by Europe as Natura 2000. More than 150,000 years ago an ice sheet of 100 to 400 meters thick covered the northern half of our country. In addition, rocks of thousands of kilos were transported from Scandinavia and gradually smoothed or pulverized on the way. The glacier pushed everything inch by inch. This created a hill with a height of 78 meters: the Lemelerberg. From different points you can enjoy beautiful views. 
Part of the year the heath is grazed by a herd of about 200 sheep. It is a beautiful cycling and walking area. With luck you can see deer, sand lizard, polecat, pine marten, ermine, honey buzzard, hawk, woodlark, tree pipit, nightjar, buzzard and raven. In winter, the cormorant hibernates here.

"This makes me happy. A veranda from where you have a view of the surrounding area. The lodge is it is completely off grid, so cool. There is no central heating, but a wood stove if you get cold. Running water is there, but only to wash your hands and go to the toilet. Electricity comes from the solar panels.  But what really matters is the nature all around."watch the video. - Chris Zegers 3 op Reis NPO1.
thanks!
With your stay at the Lemelerberg Lodge and 't Witte Huis we help Landschap Overijssel protect nature and national heritage in Overijssel, so we can all enjoy it.