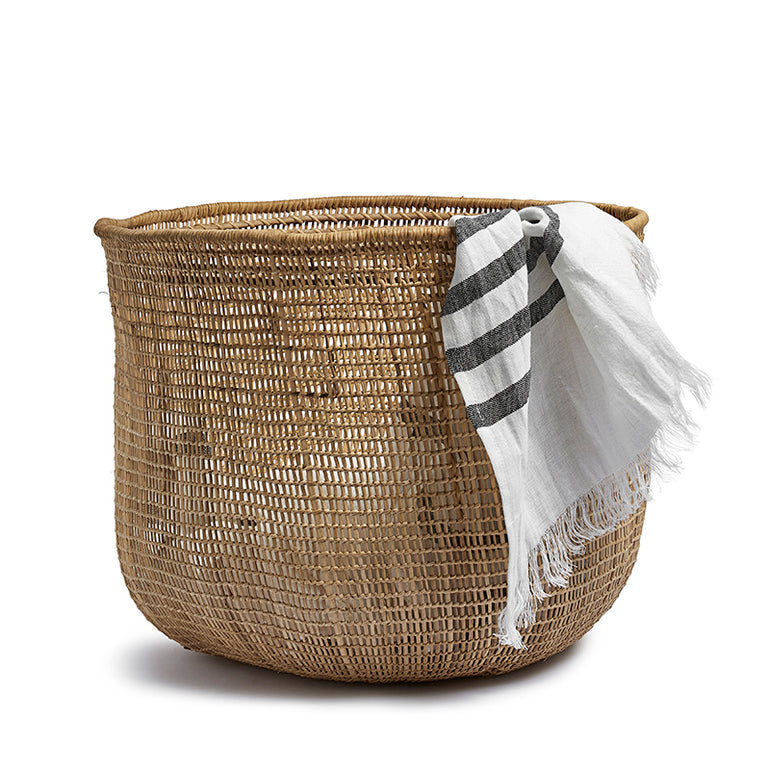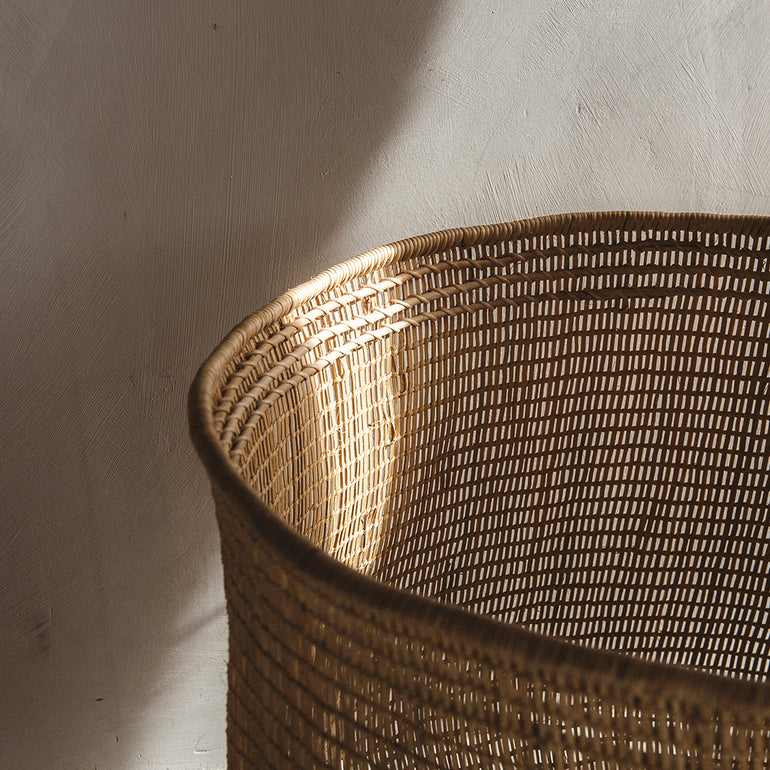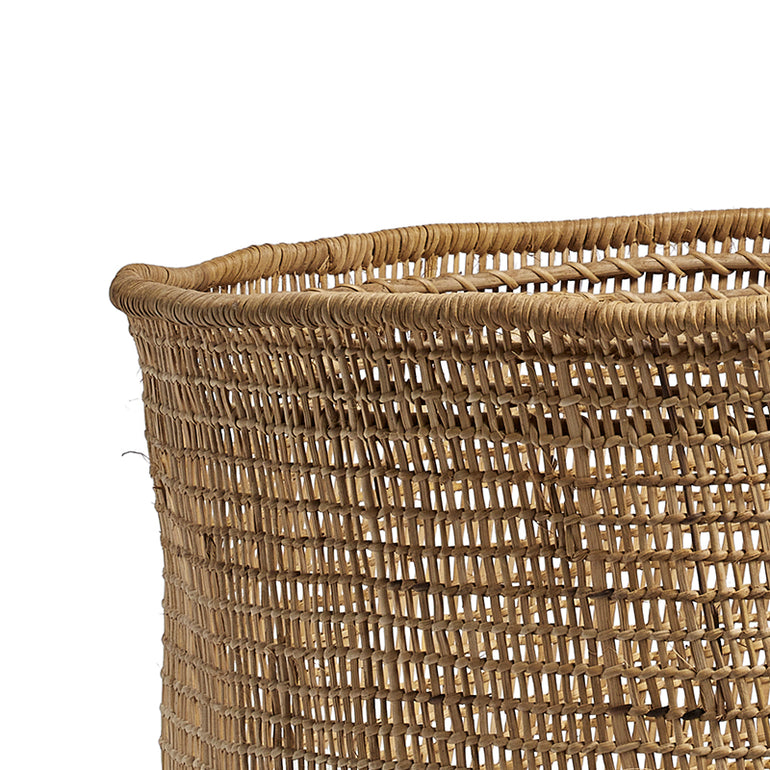 Handwoven baskets, made from the strong and sturdy liana vine. Created in the indigenous communities of the Colombian Amazon, our Maku baskets are unique in both look and feel. Traditionally used to carry yuca, platanos and other foods from community to community, these baskets carry the story of the place from which they came; deep in the heart of Amazon.
"You will discover the artisans through their products. Every moment that the women in the villages are freed from their daily tasks, they spend on the creation of these products. You will find women working on their creations in the shadow of a tree, or late in the evening when the children are sleeping. The sale of their products allows them to support their family."
Due to the handmade nature of these baskets, there might be slight variations in size and colour.
Material: natural liana vine

Small: diameter 34-36 cm, height 25-27 cm
Medium: diameter 44-48 cm, height 32 cm
Large: diameter 58-63 cm, height 42 cm
Made in: Columbia
Shipping: available from stock
---