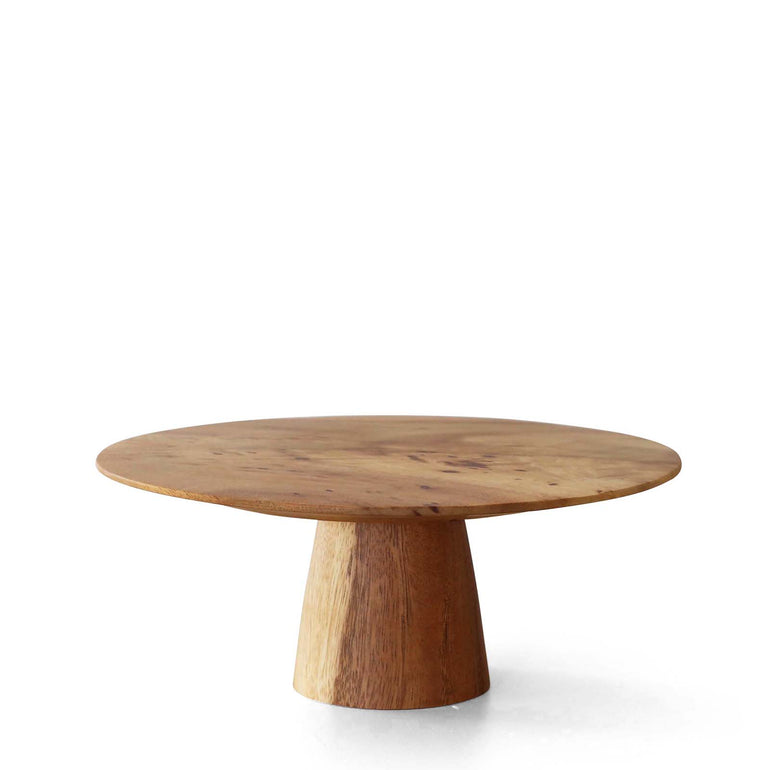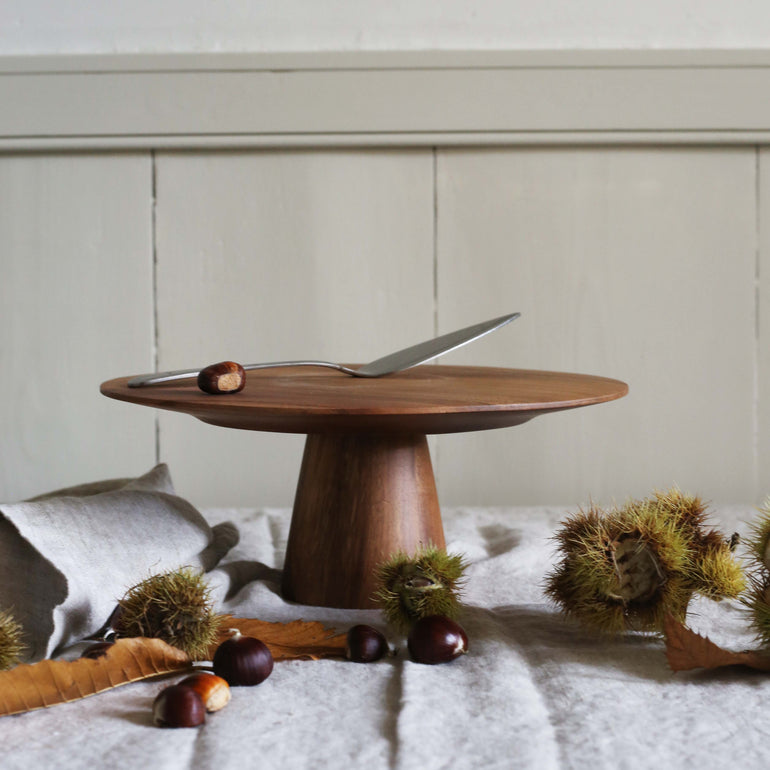 This beautiful cake plate from Acacia wood is handmade by experienced craftsmen in small wood workshops in the Philippines.
Acacia trees are not hard to find in the Philippines. You see them standing along the roads and on uncultivated land. The wood of the acacia is a non-indigenous hardwood. Beautiful, with a broad colour spectrum of warm to light segments. It is sustainable: it grows fast (the trees reach their full height in sixteen years) and for every tree that is cut down another one is planted. Planting the trees is regarded as an investment which yields a profit after a number of years when the wood is sold. The chopping of the trees, the trading and the processing is controlled by the government by means of certification. In some parts of the city permits to cut down trees are not granted.
size: diameter 30 cm, height 12 cm
---
---
---
Is this a gift? let us know in the order notes and we'll wrap it for you.