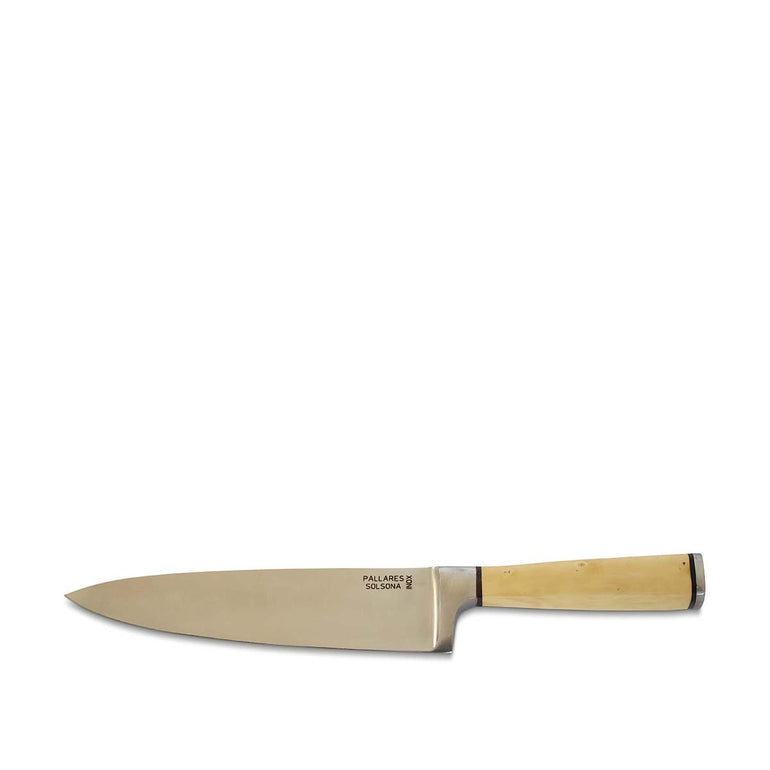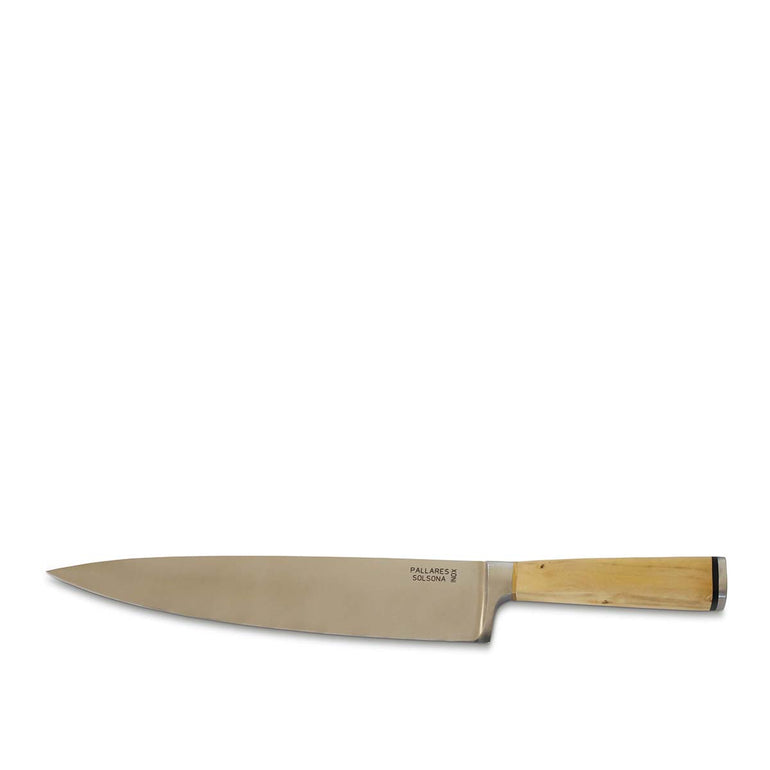 Pallarès Solsona chef's knife
Handcrafted chefs knife of box wood with a stainless steel blade. Available in two sizes, these knives are a must have for every chef. 
Throughout its history, Cuchillería Pallarès has chosen and still chooses the materials to be used by always seeking out the highest quality, and its main aim has been and still is the quality of the cutting edge, which is why all knives are sharpened by hand. Despite all the difficulties, Pallarès has managed to adapt to changing times without relinquishing its origins in the traditional knife-making craft of the town of Solsona. 
Care: wash this knife by hand and always make sure to keep your knive dry. Sharpen the blade with a sharpening stone or bring it to an expert
Materials: box wood, stainless steel
Size: 33,5 cm (20 blade) and 39 cm (25 cm blade)
Shipping: available from stock
Made in: Spain
---
---
---
Is this a gift? let us know in the order notes and we'll wrap it for you.