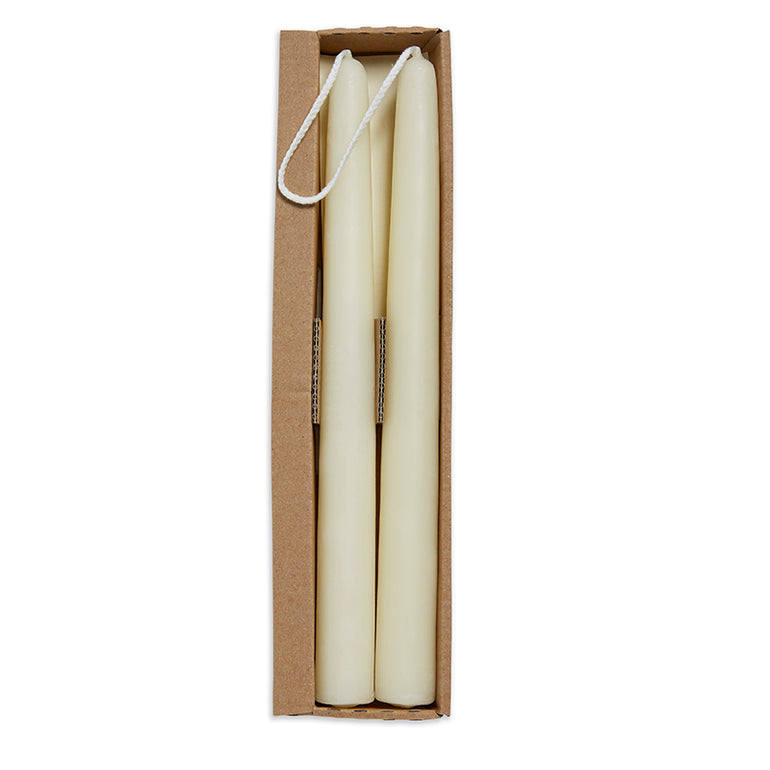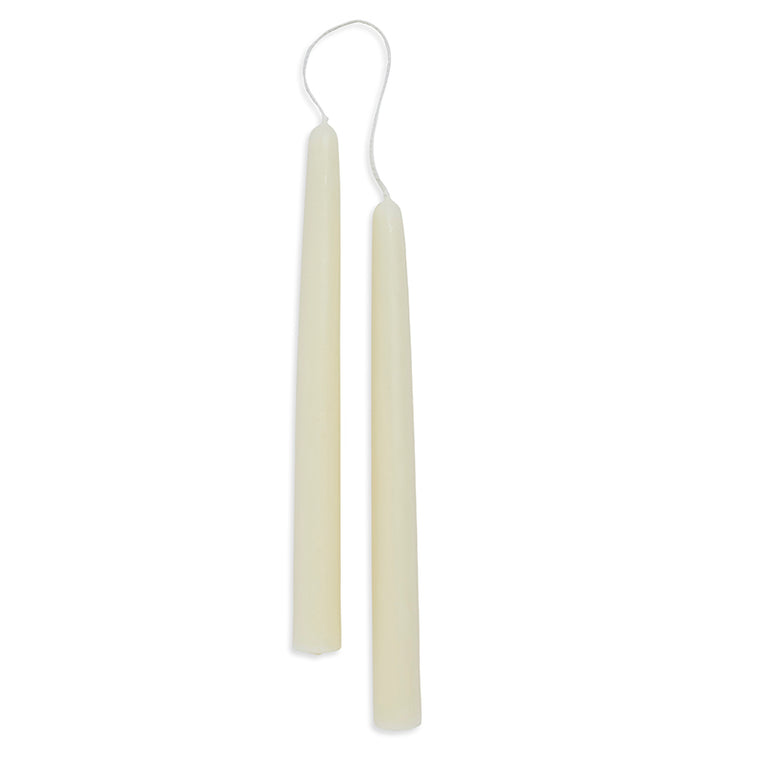 Dinner beeswax candles white
Dipped candles in pure beeswax in white, natural and subtle honey scented. These candles are clean burning for about 12 hours and come in pairs in a recycled cardboard gift box.
Beeswax is a natural, renewable material that creates a healthy atmosphere in your home. It doesn't contain toxines, burns longer and smells great.
material: 100% beeswax
size: length 25 cm, diameter 2cm
made in: the Netherlands
shipping: available from stock
---