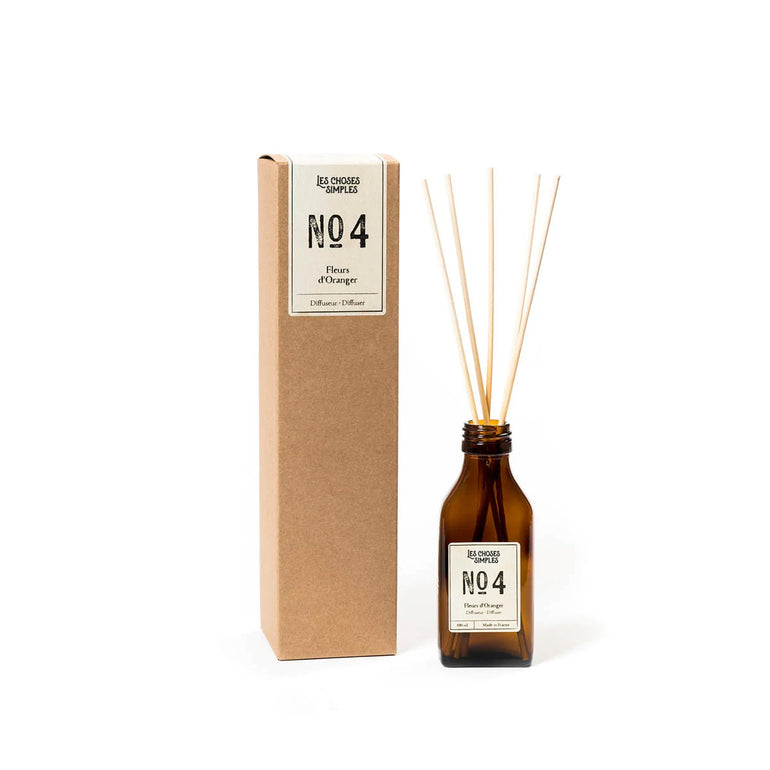 Reed diffuser no.4 Fleur d'Oranger
With its lovely vintage apothecary bottle, this reed diffuser will be a beautiful decorative element in any room, while gently diffusing your favourite fragrance. It is delivered to you in an elegant kraft box, together with a set of reeds.
Flip the reeds every 2-3 weeks to ensure a constant scent in your room. If you wish a more subtle scent, use less reeds. The fragrance will last for 2-3 months.
Fleurs d'Oranger is the charming scent of blooming orange blossoms. Distillated orange flower water is traditionally used in Provence for everything from baking to perfuming bodies and homes. A long time ago, brides used to wear a crown of orange blossoms on the day of their wedding.
ingredients: alcohol, fragrance without phthalate made in Grasse
size: 100 ml, glass bottle
made in: Provence, France
shipping: available from stock
---