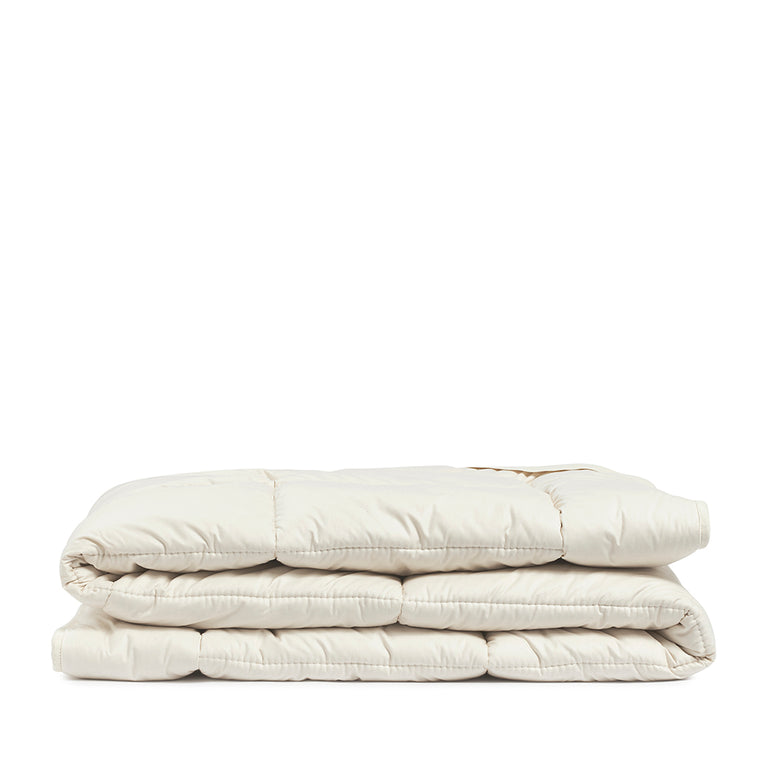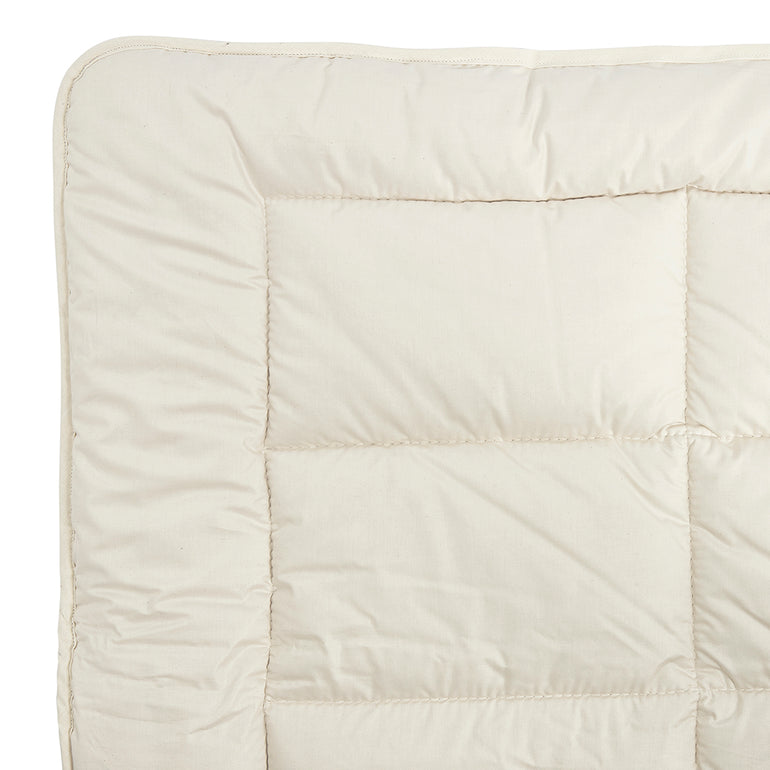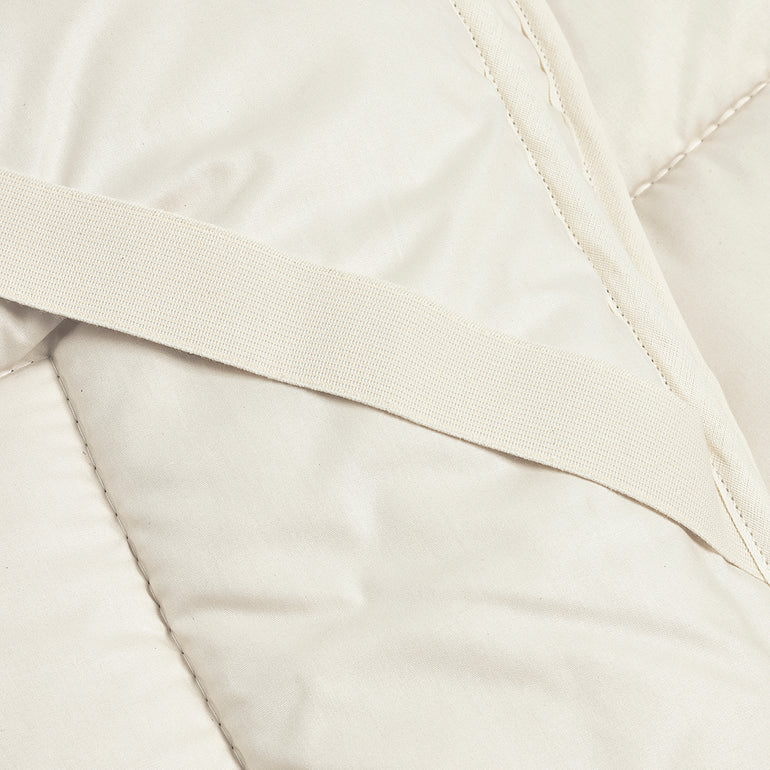 Vegan mattress topper linen/cotton
Bring nature inside and sleep tight with this comfy mattress topper made of soft GOTS certified organic cotton and organic linen. The main requirement of a mattress topper is to transport humidity away from your body whilst retaining heat. It is difficult to find this combination of properties in natural fibres. However, our Vegan mattress topper guaranties a dry and warm sleep climate. Cotton provides comfortable warmth and linen fibers act to regulate the humidity whilst also being antiseptic. The latter is especially beneficial in a mattress topper. On soft mattresses the Vegan mattress topper creates a firmer surface while firm mattresses are given a more comfortable sleep surface.
All mattress toppers come in a large organic canvas bag that is also great as a storage bag for laundry, beach towels or toys.
Material: cover made of GOTS certified organic cotton, filled with 80% GOTS certified cotton and 20% organic linen, elastic straps made of natural rubber
Made in: Germany
Care: machine wash at 60 degrees
Shipping: available from stock
---
---
---
Is this a gift? let us know in the order notes and we'll wrap it for you.